Transportation
Last Update : [7 April, 2023]
Travel Guide  /  Public Transportation in Denmark
Prepaid travel packages allow you to get around the city easily for several days. Some packages provide unlimited taking of almost any kinds of public transportation, some include entrance fee for several famous sites. These packages are offered by different companies, and have a wide range of variety to choose from. Please remeber to consult the retailers as they have different coverage on utilities respectively.
Rejsekort (Travel Card) is a prepaid card for taking public transportations in Denmark.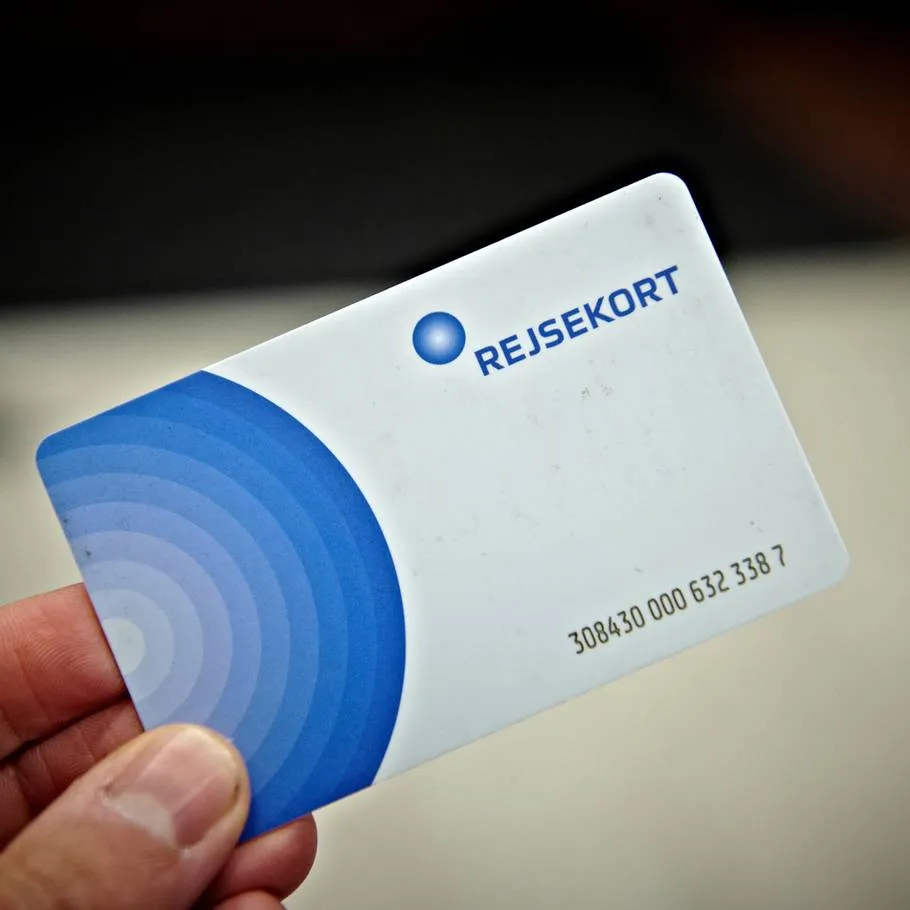 You can purchase an empty anonymous Rejsekort both at convenience stores and ticketing machines. However, we suggest you purchase your Rejsekort at the airport, since most of the ticketing machines outside the Airport either have run out of new Rejsekort or do not support purchasing for new Rejsekort.

Remember to check yourself in and out when you hop on or off a ride !
To check in, find the checkpoint close to you with "Check ind" sticker or ind light on top.
To check out, its exactly the same as check in, but find the checkpoint with "Check ud" sticker or ud light on top.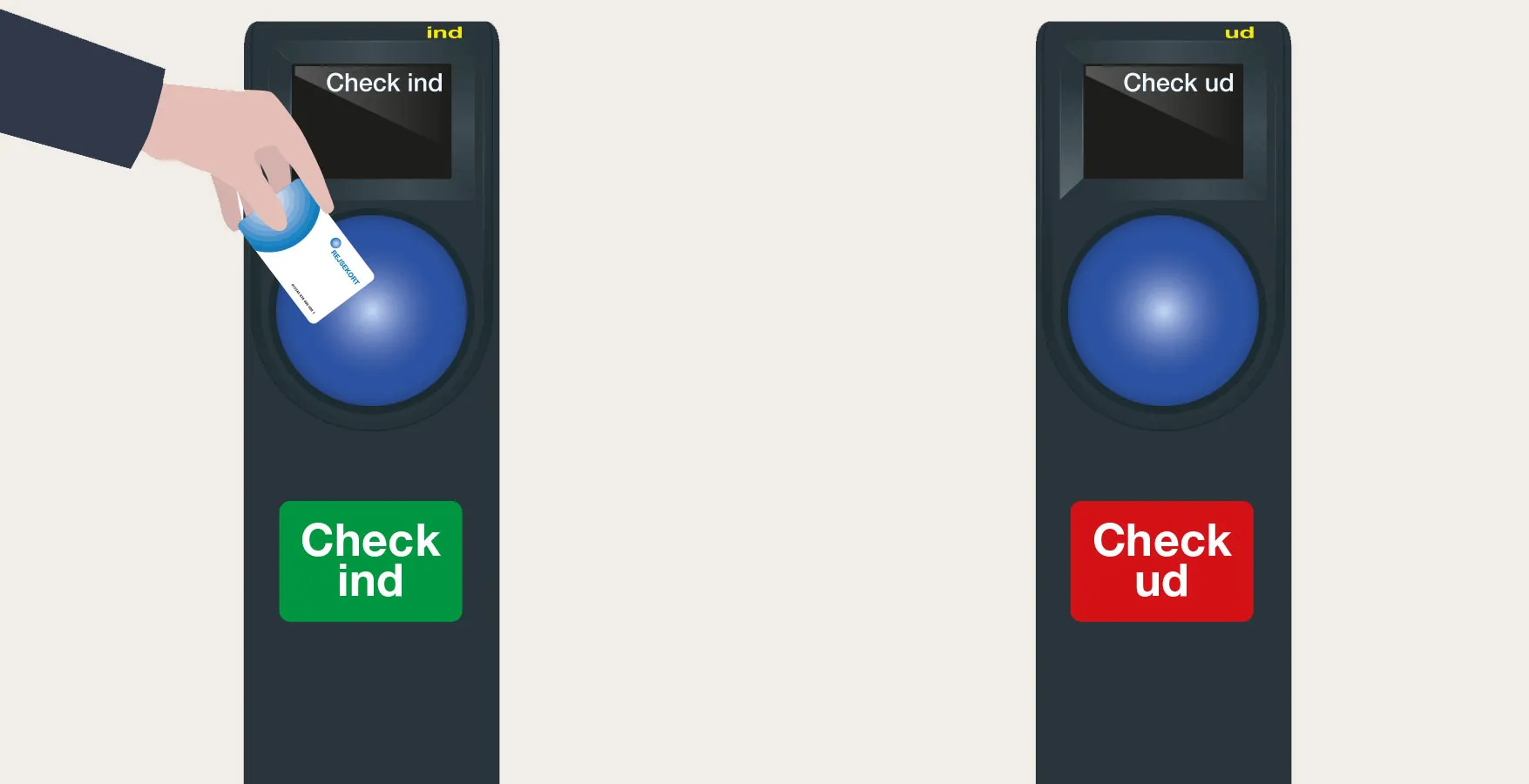 Failure to comply may result in a 750 kr. (100 €) penalty fee if a ticket inspector reached you.
DOT Tickets App
DOT Billetter App (DOT Tickets App) is a mobile app that lets you purchase tickets for public transportation in the Capital Region, anywhere and anytime.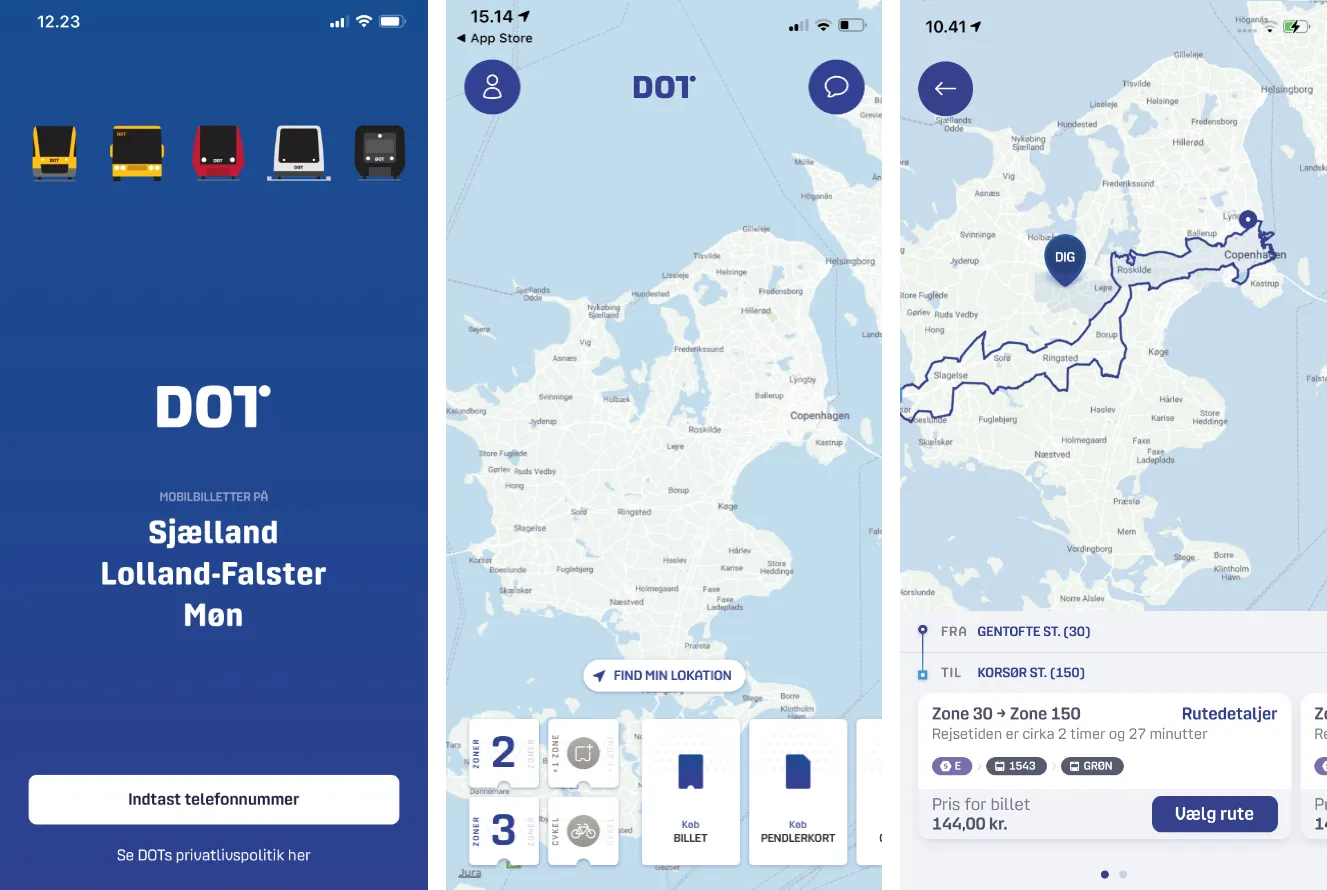 If you are not a frequent traveler around Copenhagen city such that Rejsekort is not economic, or just in case, your Rejsekort is running out of credit, you can use the DOT Billetter App (DOT Tickets App) with your card to purchase the ticket you need.
To sum up what payment methods are accepted and what are not for public transportation in Copenhagen City / Captial Region (Hovedstaden), please consult the following:
Type
Rejsekort/App
Credit/Debit Cards
Cash/Coins
Local Bus

Yes

No*1

Yes (No Change)

Havnbus 991/992

Yes

No*1
No*1
Local Taxi

No

Yes*2

Yes

Metro

Yes

Yes

Yes

S-Train (S-tog)

Yes

Yes

Yes

Local Train (Lokaltog)

Yes

No*1
No*1
Regional Train (RE)

Yes

Yes

Yes

Long-distance Bus (Flixbus...)

No

Requires prior booking and payment

Intercity Train (IC/ICL)

No

Requires prior booking and payment

Domestic Cruise

No

Requires prior booking and payment

Domestic Flight

No

Requires prior booking and payment
*1: Unless the stop or station has a ticket machine sitting there.
*2: It is suggested to ask the driver about what card he/she accepts.
Rejseplanen (The Travel Plan)
Rejseplanen (Trip Planner) is a service you can reach through web or app, to search the best combination of public transportations from where you are at to where you would like to go, in Denmark.
You can hop on a Taxi around almost any train stations or tourist attractions.
However, if you are elsewhere than those, and would like to acquire taxi service, you have to call them.
Many drivers accept credit card payment. However, we suggest you ask the driver before hopping on. There might be a chance of encountering drivers that only accept MobilePay (A Danish Mobile Payment System) or cash.